The Middle East Airlines Inflight Magazine
Cedar Wings is our Lebanese national airline's inflight magazine. 
It was such a great honor for Communication Design tobe chosen for this great project. We are very proud of our national airlinesMEA and it was a great challenge designing the first publication our visitorssee from our country. Lebanon is a fantastic country with the most amazingpeople. This is a culture of eminence, sophistication and warmth. It wasimportant to reflect that in our design. We wanted visitors to enjoy the magazineas much as they enjoyed our country and we wanted the great Lebanese people tobe proud of their in-flight magazine. We sincerely hope we achieved both goals.

Great credit goes to the magazine's in-house designteam, who continue to design the magazine with fantastic twists to the grid andlayout yet keeping the overall look and feel intact.

And needless to say we are in love with this client aswell. She is a truly pure white rose.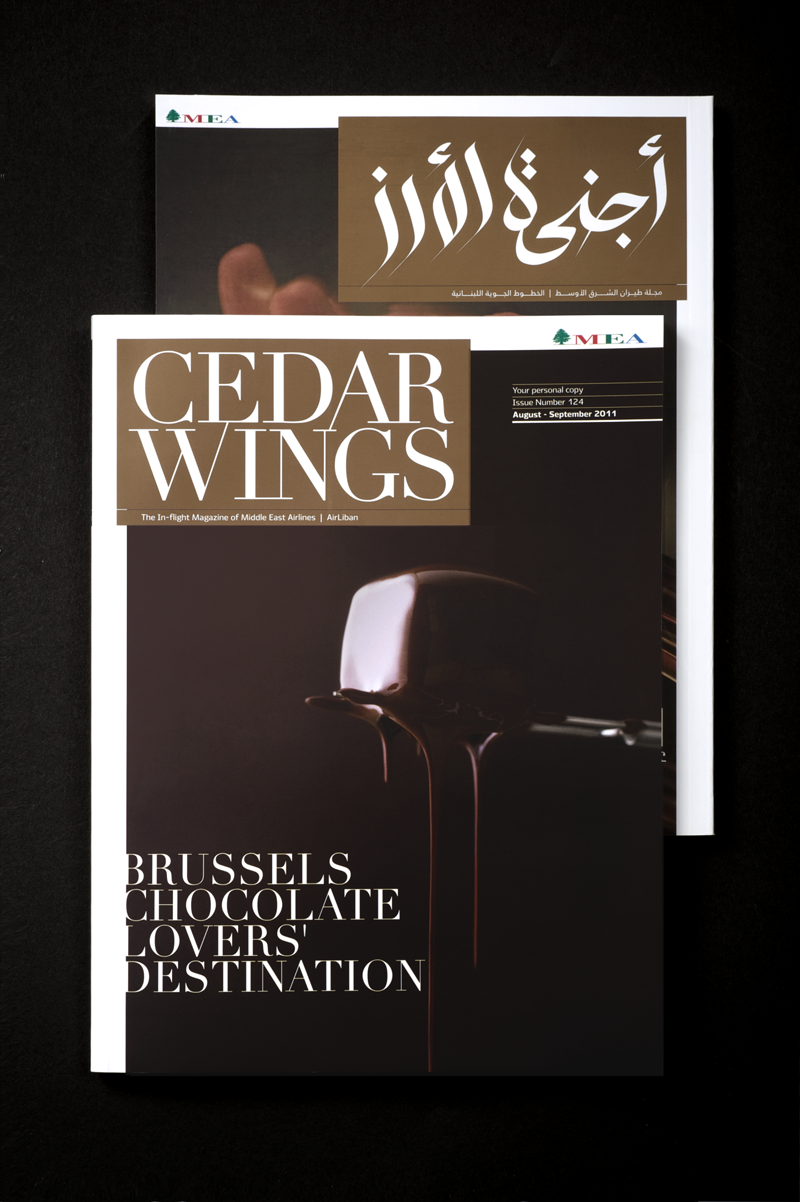 Thank you so much for viewing our work.
The Communication Design Team